Just in time for Thanksgiving, I thought it would be fun to share some of my favorite recipes for the Holiday season!
CROCK POT HOT APPLE CIDER
1 bottle apple cider (cider, not juice)
1/4 cup orange juice
2 T. maple syrup
6 cinnamon sticks
One orange
2 T. whole cloves
Crock Pot
Pour cider into the crock pot. Add in orange juice, syrup, and cinnamon sticks. Stir together. Wash the orange and stick the cloves into it.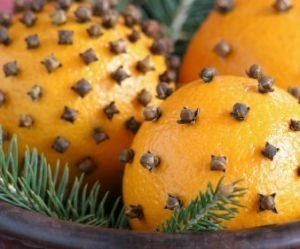 Pierce the orange with a knife several times. Place the orange into the crock pot. Turn the crock pot on med/high heat for 1-2 hours. Serve hot.
ROASTED SWEET POTATOES
2 large sweet potatoes (peeled and cubed)
2 garlic cloves, minced
2 T. extra virgin olive oil
2 T. grated parmesan cheese
1 T. dried rosemary
Preheat oven to 400 degrees. Line a cookie sheet with foil or parchment paper. In a bowl, combine potatoes, garlic, oil, cheese, and rosemary, stir together. Spread potatoes onto the cookie sheet and bake for 40-45 minutes.
PUMPKIN BARS
4 eggs
1 2/3 cups sugar
1 cup vegetable oil
One 15oz can pumpkin
2 cups flour
2 t. baking powder
2 t. cinnamon
1 t. salt
1 t. baking soda
CREAM CHEESE ICING
One 8oz package cream cheese, softened
1/2 cup butter, softened
2 cups powdered sugar
1 t. vanilla
A few dashes of pumpkin pie spice
BARS: Preheat oven to 350 degrees. Using an electric mixer, combine eggs, sugar, oil, and pumpkin. In a separate bowl, combine flour, baking powder, cinnamon, salt, and baking soda. Mix dry ingredients with the pumpkin mixture until smooth. Spread batter into a greased 13x10 pan, and bake for 30 minutes. Let cool completely before frosting.
ICING: Using an electric mixer, combine cream cheese and butter until smooth. Add sugar, and mix on low speed until combined. Add vanilla and pumpkin pie spice, and mix again. Spread onto cooled bars.